DETAIL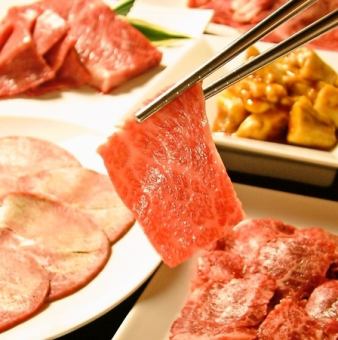 <The day of booking OK!> All-you-can-drink with ★ fully stocked ★ discount course all 13 dishes 2800 yen (excluding tax)
By using a coupon
2800 yen
Tax excluded
Limited course of Hot Pepper.All-you-can-drink is very affordable content with.I recommend a little early you call for a reservation rush.※ is not in the all-you-can-eat here of course.
Menu

[1] Beef Tongue

[2] above Harami

[3] perfection Calvi

[4] beef

[5] sliced ​​rib roast

[6] wiener

[7] hormone Assorted

[8] pork ribs

[9] Torimomo

[10] salad

[11] Grilled Vegetable Platter

[12] rice

[13] Today's dessert

※ The contents are subject to change without notice.

Please ask to shop for more information.

※ contents of the \ 3500 \ 4000 course, please ask to the shop.
Coupon that can be used
Reservation on the day OK! Includes all you can drink
Cheap course 13 items 2800 yen !!

Presentation conditions

On the day reservations OK!

Conditions of use

2 people / / cards accepted / no other tickets allowed / after 22 o'clock + late night charge 10% / Shibuya Dogenzaka store only valid

Expiration date

Until the end of March 2018